The Highly Capable and FAST 2018 Dodge Durango is on the Way!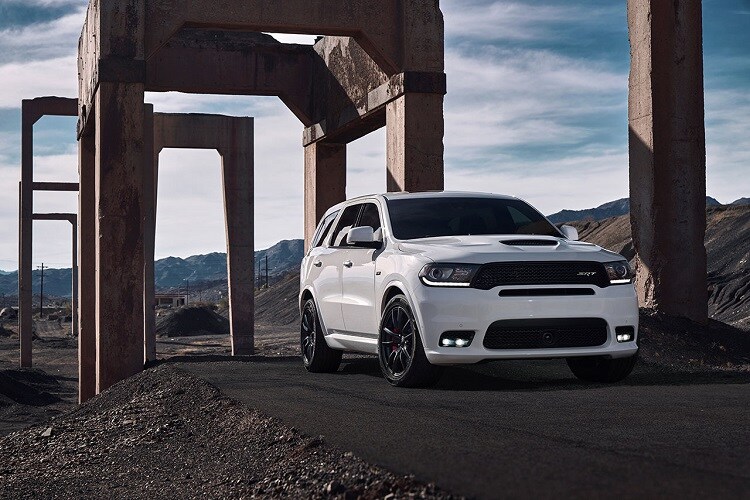 "The new 2018 Dodge Durango SRT is America's fastest, most powerful and most capable three-row SUV," says Tim Kuniskis, Head of Passenger Cars Brands, Dodge, SRT, Chrysler and FIAT – FCA North America. "This is what you get when you take everything great about the Durango and combine it with the performance of the Charger SRT: a 12-second-quarter-mile, toy-hauling, three-row muscle car."
We are excited for the debut of the 2018 Dodge Durango SRT. As an addition to the "Hellacious" SRT brand, this 392-cubic-inch Hemi V-8 engine under the Durango SRT's hood generates 475 horsepower at 6,000 rpm and 470 lb-ft of torque at 4,300 rpm, creating a family vehicle that will go from 0 to 60 mph in 4.4 seconds and through the quarter mile in 12.9 seconds, according to National Hot Rod Association certification.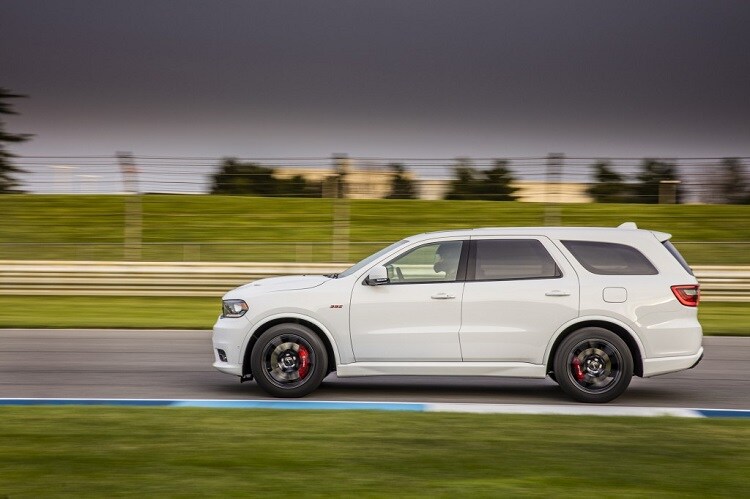 The new 2018 Dodge Durango SRT is loaded with performance features designed to make it America's fastest, most powerful and most capable three-row SUV:
New wide body exterior brings the Durango SRT together as a true performance SUV
Newly designed SRT hood with a functional cold-air duct and heat extractors to cool the engine and improve overall performance
Standard TorqueFlite eight-speed automatic transmission specifically calibrated for the Dodge Durango SRT to optimize shift points and deliver maximum torque to all four wheels
New driver-oriented electronic T-shifter, standard on all 2018 Durango models, provides the driver with intuitive gear selection and offers an Auto Stick selector gate for added control
New SRT seven-mode drive system gives the driver the ability to precisely adjust drive settings to maximize performance or comfort
New Sport Mode reduces shift times by up to 50 percent versus Auto Mode and delivers up to 65 percent of the 392 HEMI engine's torque to the rear wheels and much more!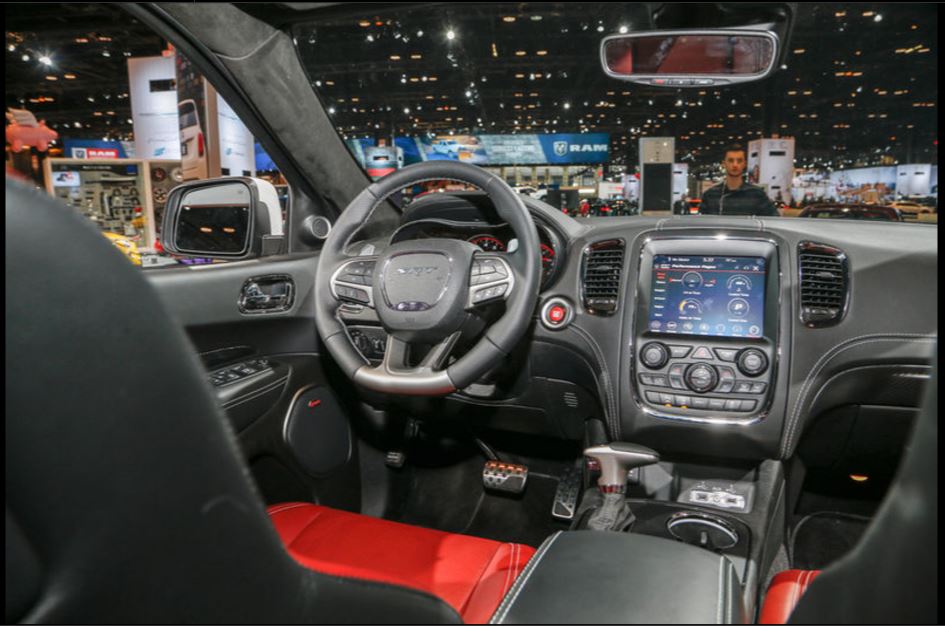 The all-new Durango's are set to start arriving in Dodge dealerships in the fourth quarter of 2017 and we cant wait!
Until then, stay up-to -date with our latest inventory
here